Panerai is celebrating its longstanding relationship with classic yachting by launching three automatic flyback chronographs that feature direct connectivity directly to Sea World. Although Panerai Luminor GMT Replica offers three slightly different forms, let's take a quick look at the special features of each new model.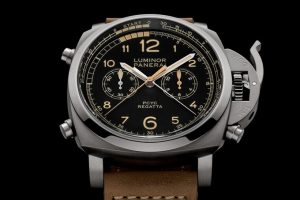 The first is the PAM 652. Although it measures 47mm, it is made of titanium and uses the same chronograph movement, which is completely different from the PAM 615 Jack, which was tested in-house in the Collins Classic. Do not mistake it for the tracking tracker here – it has the central seconds and minutes. There is also a timer hour timer at three o'clock and a small seconds counter at nine o'clock. Unlike the PAM 615, it features the classic Cheap Panerai Replica case, polished bezel and countdown between 9 and 12 o'clock in the 15 o'clock countdown time.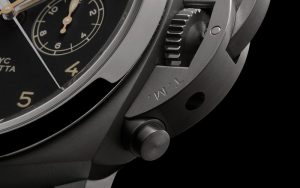 I'm sure you want to know how, like the first time I saw this watch, how quickly you put the Panerai Replica Watches chronograph in place as you started the countdown. The answer is: Press the button at four o'clock, into the Crown guard. Each time you press, your hand moves backward for a minute. This is indeed a very smart implementation, and in the fourth quarter the dial countdown was allowed to allow another nautical speedometer to scale also.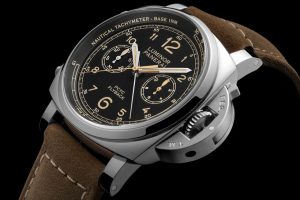 Next, we have PAM 653 and PAM 654. Both are slightly smaller than PAM 652, measuring 44mm instead of 47mm. Both models feature a Panerai Replica case made of steel instead of titanium, using the Panerai self-winding three-day movement P.9100. Once again, their speedometer is based on knot scale. Where is the difference between the two watches?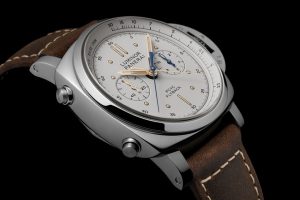 The PAM 653 is perfect for your typical Panerai. It has a deep black dial and fully replenished those slightly lively Arabic numerals for the time, showing a golden hue that looks great. On the other hand, the Best Panerai Replica Review has a bright ivory dial with illuminated dots at 12 o'clock and 6 o'clock to mark hours and batons. The result is a pair of watches that, while technically the same, look completely different.